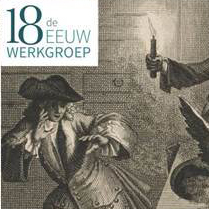 Eens in de twee jaar reikt de Werkgroep 18e Eeuw de Scriptieprijs 18e Eeuw uit aan de auteur van een masterscriptie over een aspect van de geschiedenis, literatuur, filosofie of beeldende kunst van de 'lange' achttiende eeuw (1670-1830). Scripties kunnen zowel in het Nederlands, Engels, Frans en Duits zijn opgesteld. Voor deze editie dient de scriptie tussen 1 september 2019 en 1 september 2021 te zijn goedgekeurd, van excellente kwaliteit te zijn en zich door originaliteit of een interdisciplinaire benadering te onderscheiden.
De prijs bestaat uit een korte voorstelling van de scriptie tijdens een van de bijeenkomsten van de Werkgroep 18de Eeuw, een geldbedrag van € 500 en de mogelijkheid tot publicatie van de scriptie in artikelvorm in het jaarboek van de werkgroep.
De inzendtermijn voor de eerstvolgende Scriptieprijs 18e Eeuw sluit op 1 september 2021. De scriptie dient in PDF-formaat te worden bezorgd aan Lien Verpoest, secretaris van de scriptieprijs (lien.verpoest@kuleuven.be). Van de auteur wordt verder een beknopt curriculum vitae verwacht, aangevuld met enkele gegevens over de scriptie, zoals de periode van verslaglegging, naam van de begeleider(s) en de onderwijsinstelling.
Het reglement van de Scriptieprijs 18e Eeuw met meer specifieke informatie over de vereisten waaraan de ingezonden scripties dienen te voldoen, kan hier worden geraadpleegd.