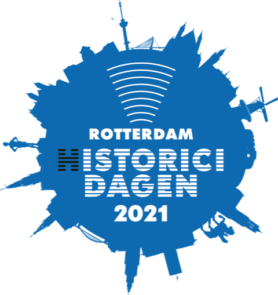 De Historicidagen 2021 worden van 26 tot en met 28 augustus georganiseerd in Rotterdam, op initiatief van KNHG in samenwerking met de Erasmus Universiteit Rotterdam. Dit jaar is het thema 'Grenzeloze Geschiedenis'. Het Huizinga Instituut levert graag een actieve bijdrage.

Heb je als junior- of seniorlid interesse om een voorstel in te dienen in samenwerking met het Huizinga Instituut? Laat het ons zo snel mogelijk weten!
Het programma van deze editie biedt weer een breed scala aan lezingen, presentaties, workshops en discussies waaraan je zelf een bijdrage kunt leveren. Dat kan in Spreading the News Sessions, Opinions without Borders Sessions en Crossing Border Sessions. Meer informatie hierover vind je in je
oproep tot bijdragen
. Voorstellen moeten voor 31 januari 2021 worden ingediend.