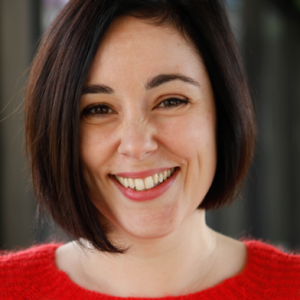 Vox is launching its new podcast, In a Nutshell, with hosts Jara Majerus and Antonia Leise. Every two weeks, they will invite Radboud researchers to talk about their favourite topics – explained in bite-sized episodes. In today's episode, Antonia talks with Anneleen Arnout about the surprisingly emotional history of asphalt paving.
In the second episode of In a Nutshell, host Antonia Leise invites assistant professor and historian of emotion Anneleen Arnout into the studio. 
This episode is all about the material that we walk through the world on – and mostly tend to forget about. Guest Anneleen Arnout introduces the surprisingly emotional history of asphalt paving. Including an exploration into horse accidents of the 19th century, asphalt's prior history as a make-up component – and why people used to boil eggs on streets.
Anneleen Arnout is an assistant professor of Cultural History at Radboud University and a member of the Huizinga Institute Programme Team. Fascinated by the history of emotion, her current project, for which she received a VENI grant from the Dutch Research Council (NWO), focuses on the urban emotional experience in Amsterdam, London, and Paris of the nineteenth and twentieth centuries.
Would you like to know more about the emotional history of asphalt paving and the making of the modern metropolis? Follow Anneleen's tip and watch the movie Berlin – Die Sinfonie der Großstadt (1927; trans.: Berlin: Symphony of a Metropolis).