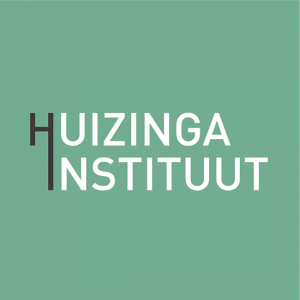 Op 89-jarige leeftijd is Arthur Mitzman overleden. Geboren in 1931 in New Jersey had hij geschiedenis gestudeerd aan de Columbia University (MA 1959) en Brandeis University (MA 1959, PhD 1963). Na benoemingen als docent aan Rochester en Simon Fraser werd hij in 1971 benoemd tot hoogleraar geschiedenis aan de Universiteit van Amsterdam. Hij ging in 1997 met emeritaat.
Mitzmans aanvankelijke specialisme was de geschiedenis van de sociale theorievorming. Zijn studie over Max Weber, The Iron Cage (1969), was internationaal gezaghebbend en werd tientallen keren herdrukt. Ook zijn werk over R. Michels, Sombart en Tönnies, Sociology and Estrangement: Three Sociologists of Imperial Germany (1973), verwierf hoog aanzien. In deze studies combineerde Mitzman sociologische ideeëngeschiedenis met een psycho-analytische interesse in de persoonlijkheid van publieksintellectuelen. Daarmee werd hij een autoriteit op het gebied van de psycho-history en de mentaliteitsgeschiedenis. Die benadering richtte hij ook in toenemende mate op de Franse sociaal-romantici, met name Jules Michelet en Victor Hugo (alsmede Flaubert). Over Michelet schreef hij een biografie (Michelet, Historian: Rebirth and Romanticism in Nineteenth-Century France, Yale U.P. 1990) die nu tot de standaardwerken over deze historicus en zijn generatie behoort, en hield hij op uitnodiging een collegereeks aan het Collège de France, verschenen als Michelet ou La subversion du passé (1999).
Bij zijn emeritaat werd Mitzman gefêteerd door het Huizinga-Instituut met een afscheidscongres, waaraan vanuit het buitenland autoriteiten deelnamen zoals Michael Adas, François Bédarida, Geoff Eley, Peter Gay, Carlo Ginzburg, Wolfgang J. Mommsen, Michelle Perrot, Richard Rorty en Jörn Rüsen; de acta verschenen als Historians and Social Values (2000).
Mitzman was een eigenzinnige maar inspirerende aanwezigheid onder de Amsterdamse historici. Hij droeg een maatschappijkritische, cosmopolitische mentaliteits- en ideeëngeschiedenis uit, stoelend op hoge maatstaven van geschiedkundige integriteit en nauwkeurigheid; daarmee heeft hij generaties van studenten de waarde van de cultuurgeschiedenis bijgebracht. Ook bij de early-career-cultuurhistorici van het Huizinga-Instituut heeft hij warme herinneringen achtergelaten, niet alleen door zijn eigen inbreng, maar ook dankzij zijn grote en prestigieuze internationale netwerk, dat reikte van Natalie Zemon Davis tot Michelle Perrot.
Mitzman bleef na zijn emeritaat een betrokken publieksintellectueel, die zich in toenemende mate zorgen maakte over de ontregeling van het kapitalisme post-1989 en de ecologische impact daarvan. In 2003 verscheen zijn Prometheus Revisited: The Quest for Global Justice in the Twenty-first Century. Hij richtte een klimaat-activistisch netwerk op, "Concerned Citizens against Climate Change", en beheerde tot op zijn sterfbed de website stopwarming.eu.
Ons medeleven gaat uit naar Arthurs kinderen Jon en Lee en zijn weduwe Marleen Wessel.
Joep Leerssen, hoogleraar Europese studies