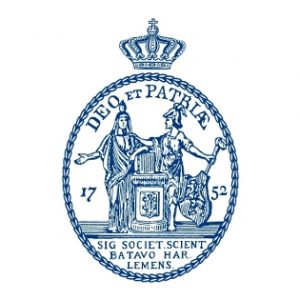 U kunt vanaf heden voordrachten indienen voor de Keetje Hodshon Prijs 2023 op het gebied van de Historische wetenschappen.
Deze prijs van € 12.500,- is bedoeld als aanmoedigingsprijs voor onderzoekers die in 2018 of daarna gepromoveerd zijn.
Sluitingsdatum voor nominaties is 12 januari 2023
Meer informatie vindt u op de website van de KHMW.
Hebt u vragen? Neem dan contact op met het secretariaat van de KHMW, via secretaris@khmw.nl
De prijs, beschikbaar gesteld door de J.C. Ruigrok Stichting, wordt toegekend door de Koninklijke Hollandsche Maatschappij der Wetenschappen.
De J.C. Ruigrok Stichting is opgericht op 6 mei 1977 en beheert een fonds dat is gevormd door de heer J.C. Ruigrok. Het doel van de stichting is het ondersteunen van initiatieven op het gebied van godsdienst, liefdadigheid, cultuur, sport & bewegen, natuur & milieu, alsmede ondersteuning van sociaal-maatschappelijke projecten of stimulering van wetenschappelijk onderzoek. Ook ontwikkelingssamenwerking komt voor ondersteuning in aanmerking.