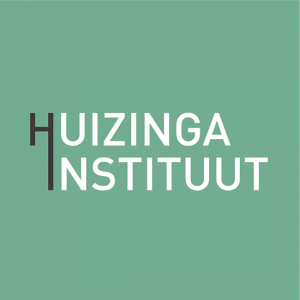 The Huizinga Institute is seeking a talented and enthusiastic RMA-student for a student assistantship focusing on global history and theory. The student assistant will support the Institute from 1 September 2021 – 28 February 2022 for 0,1 fte (4 hours a week).
Description
The Huizinga Institute is the national research school of cultural history in the Netherlands. It offers a structured programme of courses catering for PhD candidates and RMA students. It also operates as a national platform for cultural historians. The Institute currently counts 113 RMA students, 96 PhD candidates and 224 staff members.
The Huizinga Institute aims to extend its focus on the global dimension of cultural history and would like to explore how it could increase its global coverage, and promote dialogue with imperial and postcolonial specialists. To realize this in the way that best suits the needs of its members, it would like to initiate a scholarly conversation within our community about the ways.
The student assistant will support the Huizinga office by:
Identifying and making an inventory of relevant social partners with whom the Institute could collaborate in future workshops or activities on themes such as the history of slavery, (post)colonial history, and global interactions.
Interviewing relevant experts in the field to collect information and advice about best-practices and useful examples.
Developing a set of recommendations on how to strengthen global coverage, including a list of relevant literature to be used by course coordinators and speakers.
(Co)organising three activities, such as round-tables, lectures, or workshops, on the global dimension of cultural history or theory in the academic year 2021-2022 (PhD/RMA level).
Requirements
The student assistant should be enrolled (fulltime) at a Dutch University during the full term of the assistantship. The student will be employed by Utrecht University.
This vacancy is open to non-Dutch speaking students, but passive knowledge of Dutch is recommended.
Procedure
Are you interested in this vacancy? Please send us a short motivation (1 A4 max.) and resume (huizinga@uu.nl), both in PDF, 31 May 2021 at the latest. Applicants can write their motivation letter in either Dutch of English.
For more information, please contact coordinator Annelien Krul (huizinga@uu.nl)