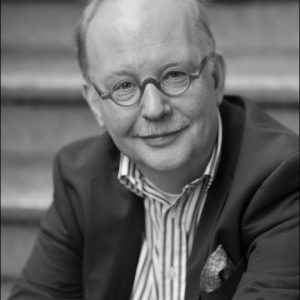 Date: 9 December 2021
Time: 16:30
Location: Aula – Lutherse kerk, Singel 411 Amsterdam
On December 9, 2021, Wyger Velema will deliver his valedictory lecture as Jan Romein Professor in the Department of History at the University of Amsterdam. The title of his lecture is: 'Grensoverschrijdend gedrag. De Nederlandse Grand Tour naar Italië tijdens de Verlichting'.
In his valedictory lecture, Wyger Velema will discuss the Dutch Grand Tour to Italy in the age of Enlightenment. The long Italian journeys undertaken by substantial numbers of wealthy eighteenth-century Dutchmen have generally been treated with a certain disdain in later historiography. They have often been viewed as little more than the ritual completion of the education of the sons of the Dutch elite. Indeed, the published and unpublished travel accounts of these journeys have habitually been regarded as fertile sources for amusing and titillating anecdotes, but have never been studied as serious documents in the intellectual and cultural history of the Dutch Enlightenment. This valedictory lecture is a plea for a fundamental change in this unjustifiably limited and therefore deeply misleading approach to the Dutch eighteenth-century Grand Tour. It will argue that Dutch journeys to Italy both reflected and contributed to Enlightenment thought. Particularly during the second half of the eighteenth century, Dutch travelers to Italy developed new approaches to classical antiquity, learned to utilize a revolutionary esthetic vocabulary in their evaluation of art and nature, started to take a serious interest in the social problems of contemporary Italy, and finally attempted to give their personal experiences and individual imagination an important role and place in their travel accounts. The Dutch Grand Tour, in short, was nothing less than  a laboratory of Enlightenment thought.