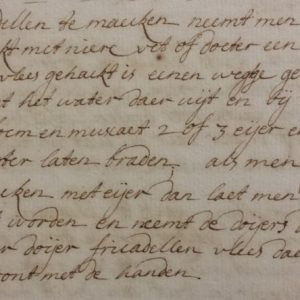 Students from the Huizinga Institute are all invited to participate in the workshop by Descartes Fellow Neeraja Sankaran on Life Writings – see information below.
The workshop will be on:
Thursday Nov 25, 15.15-17.30 online
Thursday Dec 2, 15.15-17.30 online
Optional: Friday, Dec 3, from 15.00, somewhere in a café
***
I said, they said… A Historiography of Science through Life Writings
Life writings––both autobiographical and biographical––are important and fascinating documents for historians, offering as they do, two different perspectives about the life and times of the subject. Either type of account on its own might feel incomplete. Autobiographical writings, for instance, while representative of the times of the author in ways that no contemporary scholarship, however erudite and well-researched, are fraught with biases, hidden motives, and sometimes even outright lies depending on how the authors to be known or remembered. Biographies, third person accounts of a life, may provide a measure of objective distance to be sure, but are no less free from biases and motives of their own authors. In addition to functioning as a secondary historical source, they add yet another dimension to the historical enterprise for they also function as a form of historical output. But taken together, the perspectives offered by these two genres of writing provide a powerful tool for historians towards their goal of revisiting, understanding and narrating the past.
In this 2-3 day seminar we will be considering the autobiography of an Italian renaissance scientist, Girolamo Cardano, in juxtaposition with 2 modern day (twentieth century) biographies of him that were written within a couple of years of each other. To get a better sense of the way in which the primary source (autobiography) influenced the development of the biographies and we will read it first, albeit in translation. The first session (Thursday Nov 25) will be devoted to discussing selected excerpts of the autobiography, and time permitting, some general features of the genre. The following week (Thursday Dec 2) we will focus on the biographies (again, excerpts only) and (IF I'm able to pull it off) a Q&A session with the biographers. An optional 3rd session will take place as an open house at a cafe on Friday, Dec 3 where I would like a chance to meet with those of you who are able to make it and we can discuss ways in which you might use this seminar in the future.
Neeraja Sankaran is Senior Research Fellow at the Descartes Centre this autumn semester (2021). A historian, primarily of the recent and near-contemporary history of the biomedical sciences (PhD., Yale, 2006), she first became interested in genres of autobiography and biography, thanks to a very inspiring class on early modern autobiography. Subsequently autobiographical sources–not just a published memoir/autobiography but also letters and private diaries/journals–formed the core of her dissertation. Last, but not least, one of her current projects is a scientific biography of the French-Australian immunologist Jacques Miller.
Reading material:
Life writings
Cardano, Girolamo. 2002 [1575]. The Book of My Life. Translated by Jean Stoner. NYRB Classics.
Siraisi, Nancy G. 1997. The Clock and the Mirror: Girolamo Cardano and Renaissance Medicine. Princeton University Press.
Grafton. 1999. Cardano's Cosmos: The Worlds and Works of a Renaissance Astrologer. Harvard University Press.
Secondary/supplementary readings
Graham, L. 2004. "Scientific Autobiography: Some Characteristics of the Genre." ASp. La Revue Du GERAS 43–44: 57–67.
Sankaran, Neeraja. 2014. "Scientific Biography: Still Fertile Soil for Cycling History." Studies in the History of Biology 6 (2): 104–10.
Fortunati, Vita. 2014. "Mirror Shards: Conflicting Images between Marie Curie's Autobiography and Her Biographies." In Writing about Lives in Science, edited by Zelda Franceschi and Paola Govoni, 1st ed., 141–60. Göttingen: V&R Unipress. https://doi.org/10.14220/9783737002639.141.
For registration, please contact dr David Baneke via D.M.Baneke@uu.nl.