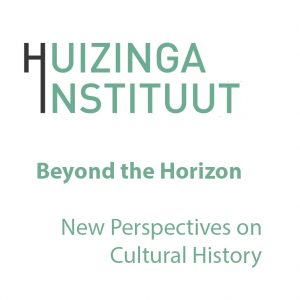 Utrecht, Drift 21 # Sweelinckzaal (0.05) – Wednesday 16 March 2022, 14.30 – 17.30
Registration: huizinga@uu.nl
This forum discussion amongst junior and senior members of the Huizinga Instituut explores and assesses emerging new perspectives, methodologies and approaches in the field of cultural history. The meeting intends to offer fresh and stimulating ideas to those presently working in the field. It also means to help cultural historians in positioning their projects in the wider context of the humanities at large and grasping their role in societal challenges, in the Low Countries and beyond.
The forum hosts a series of presentations followed by discussions, and ultimately drinks.
Confirmed presentations in this edition of the forum:
Raf de Bont (Maastricht University) on Global History
Sven Dupré (Utrecht University) on Embodied Cognition
The Beyond the Horizon Forum is linked to the Huizinga Instituut Core Course 1: Positioning and Designing your Research. It wants to facilitate the meeting of junior and senior scholars, and thus is open to all members of the Huizinga Institute. The forum is chaired and organised by Harald Hendrix (Utrecht University) together with Jan Hein Furnée (Radboud University) and Marin Kuijt (Leiden University).
For information: huizinga@uu.nl