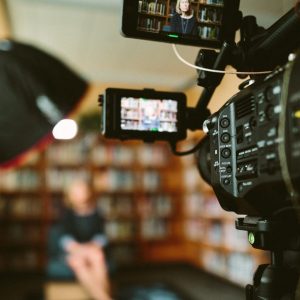 De Werkgroep Oral History van het Huizinga Instituut organiseert binnenkort – toch nog online – een eerste bijeenkomst in het jaar 2022
Datum en tijd: Vrijdagmiddag 11 maart van 15.00-16.30u
Plaats: online moderatoren Susan Hogervorst & Barbara Henkes
Graag aanmelden per email bij huizinga@uu.nl (deelnamelink volgt).
We hebben twee gasten uitgenodigd om te vertellen over de toegevoegde waarde van het oproepen van persoonlijke herinneringen bij hun onderzoek in resp. Nigeria en Zambia – en welke hindernissen en verrassingen daarbij kwamen kijken. Na iedere presentatie van 15-20 minuten openen we de digitale ruimte voor discussie.
De freelance journaliste Femke van Zeijl deed onderzoek voor haar afstudeerscriptie naar The Curious Case of Casa do Fernandez. Challenges of Heritage Management in Nigeria (2021, Rijksuniversiteit Leiden). Daarin vormt de sloop van het, als 'nationaal monument' gekenmerkte, Casa do Fernandez in Lagos het uitgangspunt voor een kritische benadering van erfgoed management in postkoloniaal Nigeria.
Iva Pesa werkt als historica aan de Rijksuniversiteit Groningen. Haar onderzoek, waarin zij veel gebruik maakt van oral history methodes, gaat over de milieugeschiedenis van grondstofwinning in Afrika. Naast een korte presentatie over haar interviews met bewoners van een kopermijnbouw regio in Zambia, zal Iva ook haar eerste ideeën over een nieuw project delen (een vergelijkende studie van oliewinning in Nigeria, goudmijnen in Zuid Afrika en kopermijnen in Zambia). Hoe kun je oral history inzetten om te begrijpen waarom mensen verschillend reageren op vervuiling en milieutransformatie?
We zien uw aanmelding graag tegemoet.