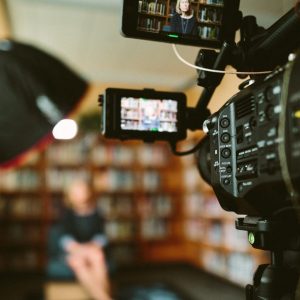 De Huizinga Oral History Werkgroep organiseert op vrijdag 21 mei van 14.00-16.00 uur een online bijeenkomst over lopende projecten en ontwikkelingen in ons veld. De Zoom-link wordt gemaild na aanmelding, via huizinga@uu.nl.
Programma
14.00 Welkom en mededelingen
14.10 – 15.20 Drie korte presentaties met steeds aansluitend tijd voor vragen en discussie:
SpeechAndTech: Arjan van Hessen en Henk van den Heuvel van de CLARIN Oral history werkgroep praten ons bij over de nieuwe website https://speechandtech.eu/: een online platform dat onderzoekers faciliteert die werken met gesproken tekst, met onder meer een Transcription Portal.
Herinneringen aan migratie: Maxime Schut vertelt over het project Storia de nhas Pais' van Geschiedenislab. Onlangs schreef ze een paper over dat project in het kader van haar studie aan de Universiteit Leiden.
Friends in a cold climate: Erik de Jager licht zijn project over stedenbanden in naoorlogs Europa toe. Friends in a Cold Climate onderzoekt de relatie tussen zeven steden die het idee van een gemeenschappelijk Europa omarmden en in de jaren '60 en '70 met elkaar een 'verbond' vormden.
15.20 Pauze. Na de pauze is de voertaal Engels
15.30 Stories of Atlantic City: Toby Rosenthal, Christina Noble, and Dienke Hondius report on an oral history project in Atlantic City, that was inspired by de Black Lives Matter movement. Rosenthal (Stockton University) was one of the organizers.
16.00 Einde