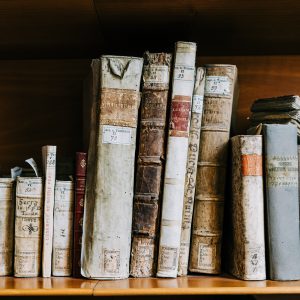 Op vrijdag 22 september 2023, 15:00-17:00 uur, organiseert het Research Network Theory of History de volgende bijeenkomst in samenwerking met het Koninklijk Nederlands Historisch Genootschap (KNHG):
Ethische en professionele normen voor historisch onderzoek
Maria Grever, Welkom
Henk te Velde (voorzitter KNHG), Toelichting op het KNHG-document Beroepsnormen voor historici
Antoon de Baets, De verantwoordelijkheden van de historicus vanuit mensenrechtenperspectief
Vragen en discussie
Borrel
In 2021-2022 heeft het Koninklijk Nederlands Historisch Genootschap onderzoek gedaan naar 'onethisch hergebruik' van historisch werk door historici en anderen. Dit onderzoek heeft geleid tot een dossier over onethisch hergebruik op de website van het KNHG en tot verschillende discussiebijeenkomsten (o.a. op de Historicidagen in Rotterdam). Tijdens deze bijeenkomsten kwam de noodzaak voor een ethische code voor historici in Nederland naar voren. Daarop heeft een werkgroep, onder leiding van voorzitter van het KNHG Henk te Velde, gekeken of bestaande codes van zusterverenigingen toepasbaar in de Nederlandse context zouden zijn. Dat heeft geleid tot de vertaling van de code van de American Historical Association (met toestemming vertaald) en aanpassing aan de Nederlandse context. In onze bijeenkomst bespreken we deze Beroepsormen voor historici.
Locatie: Kanunnikenzaal, Academiegebouw UU (Domplein 29, Utrecht).
Aanmelden uiterlijk 15 september 2023 via huizinga@uu.nl