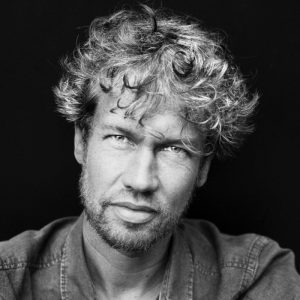 Ben je een echte verhalenverteller, of zou je dat graag willen worden? Vind je het belangrijk om geschiedenis toegankelijk te maken voor een breed publiek en twijfel je of de universiteit jou daar genoeg ruimte voor geeft? Luister dan eens naar onze podcast met Ewoud Kieft.
Ewoud is gepromoveerd op religie, kunst en politiek rond de Eerste Wereldoorlog in Frankrijk, België en Nederland en tegenwoordig bekend schrijver van historische literatuur. We spreken in deze aflevering over zijn ervaring met de schrijfcultuur in de academische wereld, zijn keuze voor het schrijven van publieksboeken en hoe je jezelf staande kunt houden in deze sector.
Beluister deze aflevering via Spotify of via één van de andere podcastplatformen
Voor meer informatie over Ewoud: https://www.ewoudkieft.nl/
Foto © Stephan Vanfleteren voor de Groene Amsterdammer.