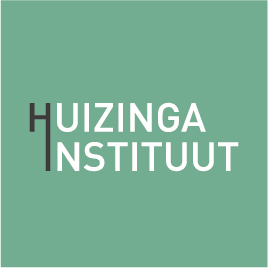 The Huizinga Institute is offering a Student Assistantship for an enthusiastic RMA student. The Student Assistant will support the Institute from 1 January 2024 – 30 June 2024 for 0,1 fte (4 hours a week).
Description
The Huizinga Institute is the national research school of cultural history in the Netherlands. It offers a structured programme of courses catering for PhD candidates and RMA students. It also operates as a national platform for cultural historians. The Institute currently counts ca. 100 RMA students, ca. 100 PhD candidates and 230 staff members from 10 different universities.
As the Huizinga Institute is preparing a self-assessment for the forthcoming research assessment (Onderzoeksvisitatie), we are looking for an RMA student to support the office with varied administrative and organizational matters from January-June 2024. The Student Assistant will support the Huizinga office by:
Helping to collect and visualize data for the institute's self-assessment;
Updating the institute's Member Directory;
Drafting newsletters and keeping the news page of the institute's website up to date;
Enriching the Alumni Directory with information (Linked-In links, interviews etc.);
Offering support at HI events, such as the yearly PhD conference.
Requirements
The Student Assistant should be enrolled (fulltime) at a Dutch University during the full term of the assistantship. They will be employed by Utrecht University.
This vacancy is open to non-Dutch speaking students, but passive knowledge of Dutch is recommended.
Experience with visualizing data is not necessary, but we welcome enthusiasm in getting acquainted with (simple) data visualization in reports. Prior knowledge of WordPress-websites is not a requirement.
 Procedure
Are you interested in this vacancy? Please send us a short motivation (1 A4 max.) and resume (huizinga@uu.nl), both in PDF, before 24 October 2023. Applicants may write their motivation letter in either Dutch or English.
For more information, please contact coordinator Annelien Krul (huizinga@uu.nl).